Bruce and I poured at the Rohrbach booth at Ellicottville's Rites of Spring beer and wine fest. Thanks to Phin from the Southern Tier brewing Company for setting up a great event.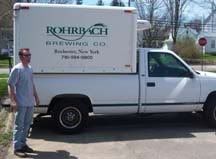 Bruce enjoying the Southern Tier sun
As far as beer festivals go, this one was pretty leisurely; not as crowded as TAP NY tends to get. One of the nice things about Ellicottvile is it's really small. We got to hang with everyone from the festival in the town's two bars, including the excellent bluegrass band
Goodfellas,
who kept us entertained as we despensed beer to the increasingly drunken masses.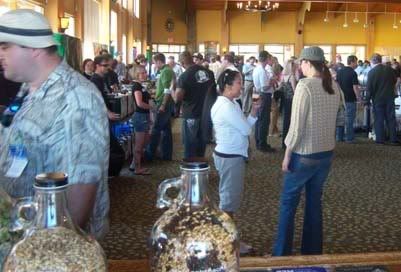 pouring Rohrbach beer for the huddled needy