And a great, social, fulfilling night out with your friends starts in a great bar. Our Beer Nights take place at
The Old Toad,
much to the chagrin of the British hospitality students that work there as part of their Study Abroad Program.
My wife, Nancy, and myself doing what we do best. No, I'm not pissed off.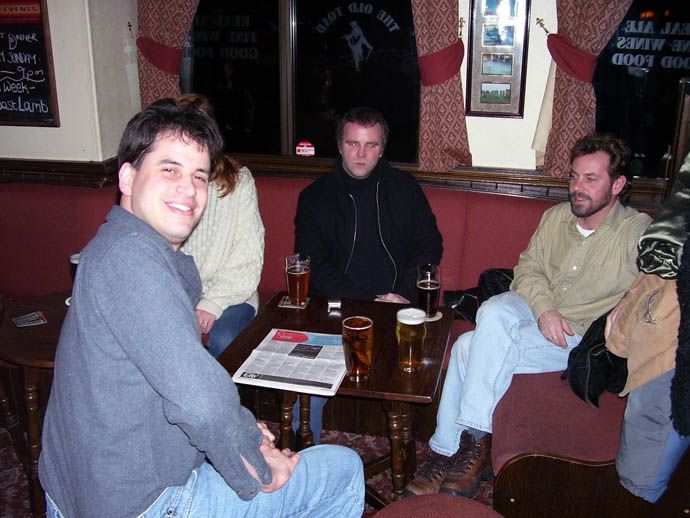 Bruce (with the beard) and some buddies, probably telling an amusing beer-related anecdote.
The highlight of the evening: Franziskaner Hefe-Weizen
To me, the concept of beer and friends are inseparable. Sure, throwing down the occasional brew with dinner or in front of the tube is nice, but something is missing . The flavors of good beer are only enhanced when enjoyed in company.
Unless that company is a personal injury attorney.
-Mark
By the way, sorry about the size of the photos, but I'm too lazy to resize them at the moment.
-Mark