I had no idea.
Growing up in the eighties, the only real impressions of Cleveland you get are the worst ones: The burning Cuyahoga River, high crime rates, the Cleveland Indians, et cetera. I admit that, as we trundled along a salt-whitened Interstate 90, I was subconsciously expecting a blasted-out relic of the Rust Belt, more suited to a Michael Moore documentary than a beer culture.
Cleveland, you proved me wrong. Thank you.
Our first stop: The
Great Lakes Brewing Company
on Market Street, where a helpful server named Amber promptly produced two beer sampler trays. Plowing my way through lager and ale alike, my favorite remained the Edmund Fitzgerald Porter. Dark, substantial, and exquisitely balanced, the opague brew went perfectly with my comically hearty bratwurst and pierogies.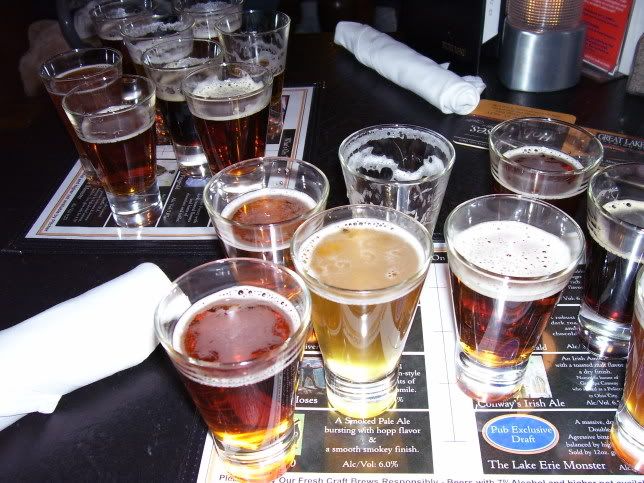 Of course, the day continued. Holy Jesus, did it continue. I'll post the rest of it tomorrow. -Mark